Paint the Views of Italy
Painting Workshop & Art Retreat
All-Inclusive July 12-19, 2019







Let your true creative essence emerge through painting the inspirational Italian landscape. Capture the views of the sea and hills of Tuscany. Paint the exquisite light and expressive colors native to Italy. Gain mastery by painting the landscape in different lighting and atmospheric conditions. All from the ease and comfort of a grand 14th century stone atelier. Just a short walk across the courtyard from the main house. There are a few more photos toward the bottom of the registration page to give you an idea of where you will spend your 8 spectacular days.
Immerse yourself in the beauty of Italy. Find the perfect spot among the olive groves to paint en plein air. Take advantage of the Old Master's stone cellar to paint in the north light.
The entire art retreat is designed to allow for you to fully relax and expand. To experience exhilarating and valuable lessons in each of your paintings.

Each attendee's experience will be optimized
Internationally recognized artist, Jill Nichols will be assisting you in honing your skills. Accustomed to teaching students at all levels, Jill has a way of instilling confidence and encouraging students to take risks with remarkable outcomes. Jill's demos and talks will review the basics and her own insights into what makes a successful painting. Jill will be working with each painter individually to enhance their painting practice. Please see the PDF below for more details – including materials list, traveling tips, menu and more…. be sure to scroll all six pages…
Italy_Painting_Workshop_Details_5_20

A painting holiday where you can relax for 8 days
Everything is convenient at the villa. Allowing you to settle in and focus on the views for your paintings. There are 360 degree views from the sea to the Tuscan hills from which to choose. Rest in the comfort of the well appointed rooms.
Savor the sumptuous local cuisine prepared fresh for you daily. Discuss painting and art with new friends under the stars. Unwind in one of the several comfortable living spaces in the spacious villa.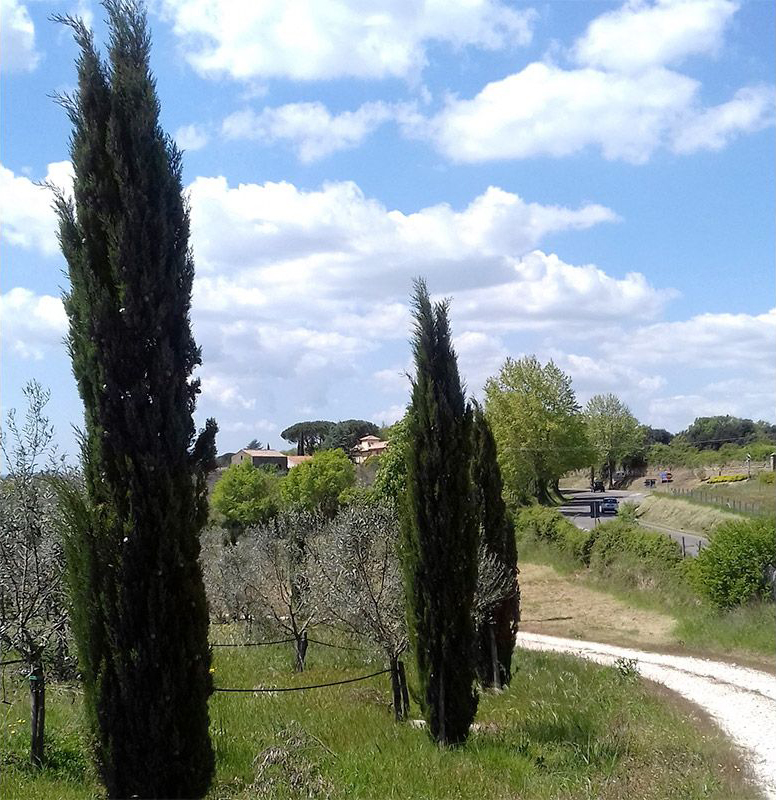 Venture out and explore the Region.Make the most of your painting vacation and go off exploring the Renaissance Art and other interests in the region. The villa is at the outskirts of the medieval village of Farnese which has many intriguing points of interest and restaurants. Visit the wineries or for a little pampering head to one of the many natural hot springs.
Bring Home a Taste of Italy.The Art Retreat is set in the villa Borgio Il Ducato, at the intersection of the fertile ground of Lazio and Tuscany, abundant with olive groves. Bring home some olive oil freshly pressed from the villas's trees, compliments of the owner. You will be sure to bring home amazing memories and paintings!
We will facilitate all attendees arrival and departure between the Villa and the Fiumicino Airport, Rome. Options include car rental, private-ride and carpooling. We will introduce the workshop attendees to each other previous to travel.

Added Bonus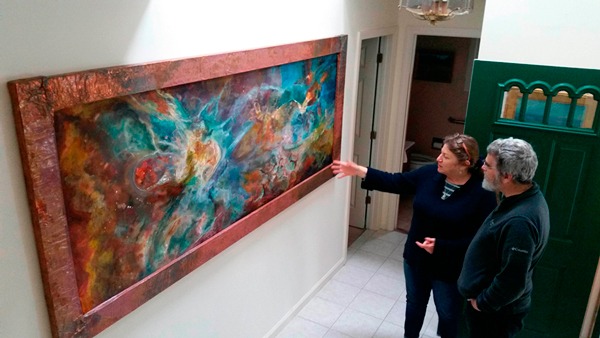 Jill will share her journey with 'Phi'. Her artwork will be installed in the Vatican Observatory Museum at Castel Gondolfo, Vatican City.
Italy Painting Workshop is Limited to 8 Students
Dates: July 12- July 19, 2019
All Inclusive Cost Includes
7 nights accommodation,
5 days instruction, all levels, beginner to advanced
5 days fresh local cuisine
*$2,250 per person
$1,500 non-painting person
*Costs are based on US Dollar and double occupancy. Does not include the cost of airfare and transportation.
A complete updated list of suggested materials will be provided upon registration
Easels are provided. Bring a portable easel to paint en plein air
Canvas will be provided
Renaissance formula non-toxic lavender oil painting mediums and brush cleaners will be provided courtesy of Chelsea Classical Studio –no worries- these are safer, better for the environment and easier to travel with – just right among the olive groves
Oil paints are preferred, other mediums are encouraged, including watercolors, acrylics and pastels. A variety of White and Portland Grey oil paints will be at your disposal for experimenting with subtle temperature/value shifts, courtesy of Gamblin Hand Crafted Oil Paints. A selection of quality oil paints of various Italian landscape colors will be available to enhance your palette courtesy of Willamsburg Oil Paints.
Daily Schedule, more details will be provided upon registration
Paint the sunrise (optional) -this will be a quiet time of painting without instruction
Breakfast, in the Italian style of sweet and savory
A moment of quiet reflection and meditation to ease the mind and begin to focus
Morning immersed in painting the landscape
Option to paint a Still Life in the North light
Lunch served
Rest, relaxation and revitalization
Capture the Italian landscape bathed in the late afternoon light
Savor a sumptuous dinner, abundant with the region's fresh flavors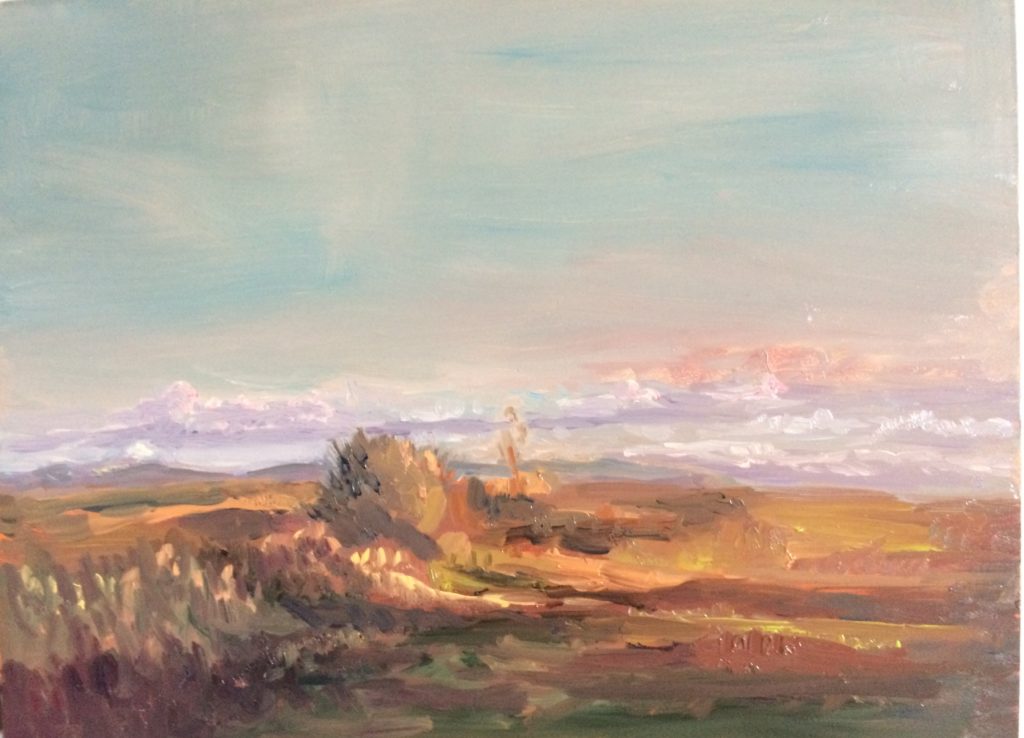 Jill Harrington Nichols Fine Art shared a post.
Jill
A few more paintings from Italy that I just unpacked...
Jill Harrington Nichols Fine Art updated their profile picture.