July 12-19, 2019
The villa at Farnese

View from the villa
Live the Dream…
Paint among olive groves, immersed in the beauty of Italy from your private villa for 7 days. Capture sweeping views of the sea and hills of Tuscany. Savor the fragrances and flavors of the fresh, local cuisine, dining Al Fresco.

Hone your skills in this exclusive painting workshop. Internationally recognized artist, Jill Nichols, accustomed to teaching all levels and abilities, will offer group demonstrations and personal attention.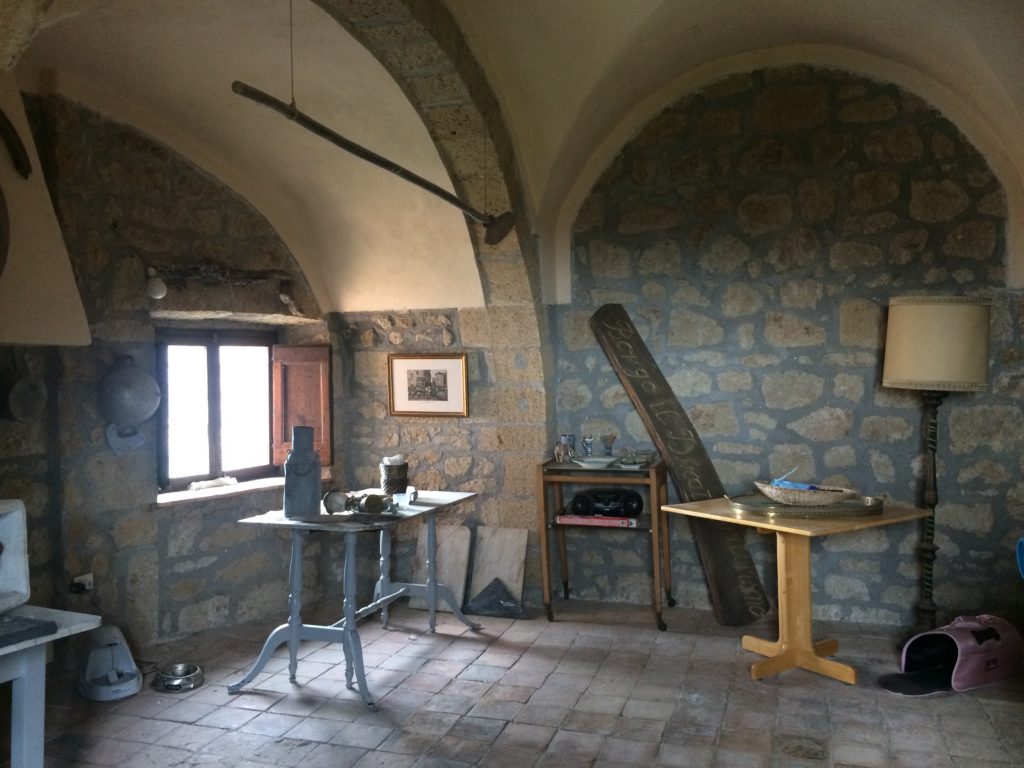 All Painting will be from Observation

Paint the abundant landscape en plein air from the comfort of your open-window studio or venture out to other points of interest around the villa. Indulge in a Still Life set in a 14th century cellar with northern light reminiscent of an Old Master's workshop. While oil paints are the preferred medium, all mediums are encouraged, including watercolor and pastel.
Venture Out into History
The region is full of Renaissance and pre-historic art and architecture. The villa is located in the medieval village of Farnese, an historical power seat to the Vatican.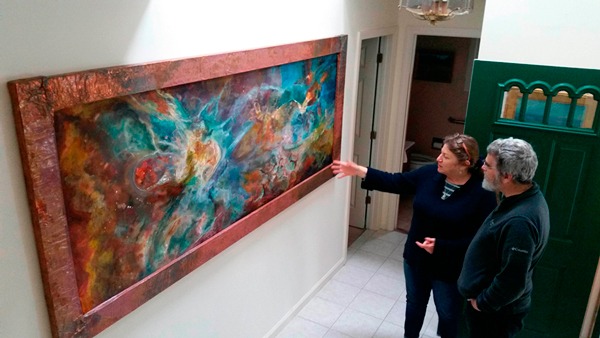 An Added Bonus
Jill will be sharing her journey with her artwork 'Phi', which she will deliver to the Director of Vatican Observatory, pictured left, just after the completion of the July workshop. Her artwork will be installed in the Vatican Observatory Museum at Castel Gondolfo, Vatican City.
All Inclusive
Easels are provided, if you'd like to go further afield please bring a portable easel
Canvas and solvent will be provided
A list of suggested materials, including paints and brushes provided upon registration. Oil paint will be the preferred medium, other mediums encouraged
We will start shortly after breakfast, meditation for those that choose
The morning will be immersed and focused on painting
Painting the Landscape from observation, in the comfort and controlled environment of a converted granary atelier
Still Life painting in northern light of Renaissance Atelier
Dine Al Fresco resting and conversing
Paint the late afternoon light 
Savor a sumptuous dinner, abundant with the region's fresh flavors prepared and served at the villa
One Day Mid-Week break 
Full itinerary available upon request
Plenty of time for restorative rest, visiting the neighboring winery or exploring the area Prehistoric/Renaissance Art and Hot Springs. 
Easy living, everything is centralized at the private villa. 
This exceptional villa, at the intersection of the rich and fertile ground of Lazio and Tuscany, is abundant with vineyards and olive groves.
Your memorable experience is sure to impart an indelible impression on your paintings. Limited Availability, Reserve Your Spot Today!
This slideshow requires JavaScript.
Step 1: Fill in form below-Jill will get back to you shortly 
Step 2: Secure your spot – After contact with Jill please send a check or use the cart below-you will be redirected to Paypal
Farnese, Italy, Sunrise last day, oil on board, 9″ x 12″ , Jill Nichols

 

 

 

Farnese, Italy, sunrise, oil on board. Sold, Jill Nichols